Welcome to Factory Tour, where we take you inside the manufacturing facilities of some of our favorite brands to reveal how the clothes we buy are actually made. Next up: Saitex L.A., an innovative, sustainability-focused factory that produces denim locally for brands like Everlane and Madewell as a complement to its Vietnam headquarters (which we toured as well).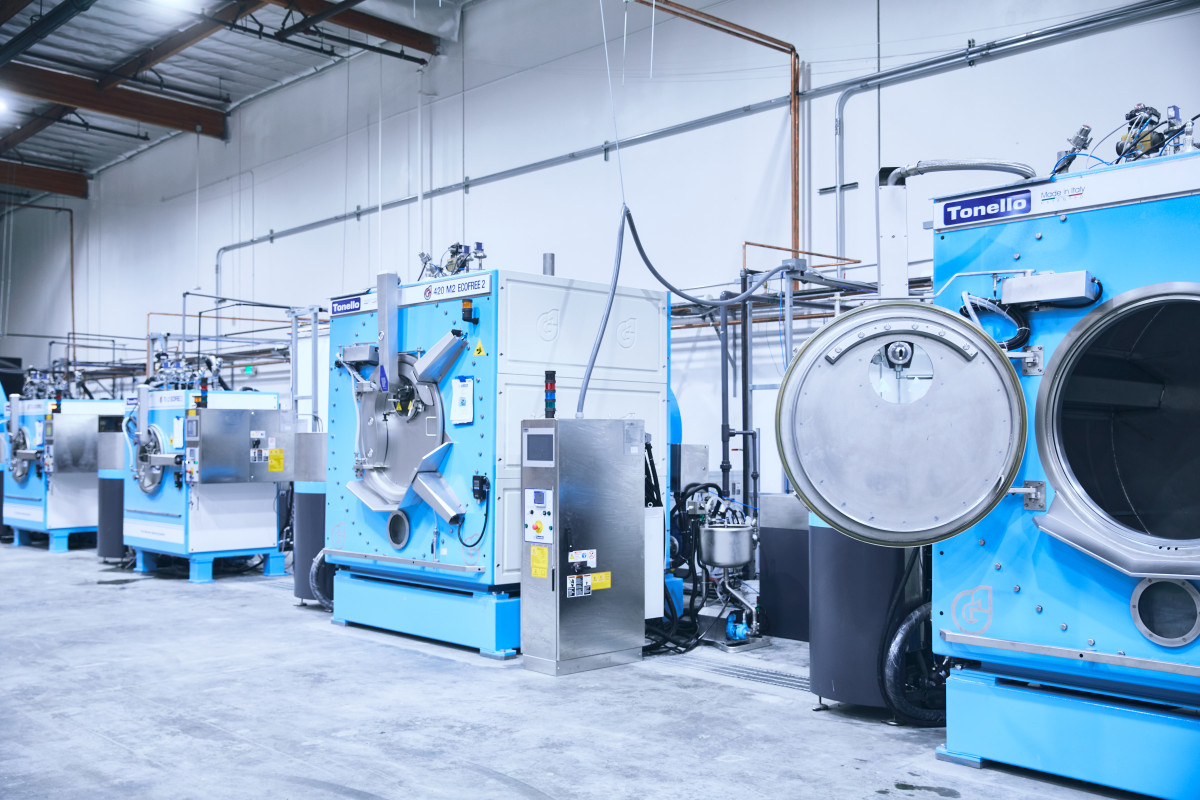 When Everlane launched denim in 2017, it was a pretty big deal. Though the brand had been selling its ethically-made, affordable, minimal basics online for six years by then, its sustainable ethos and direct-to-consumer business model were still novel; consumers and industry professionals alike were eager to watch the innovative company's every move. Its expansion into denim — which is famously expensive, wasteful and polluting to manufacture — was no exception.
Somehow, Everlane managed to launch a collection of jeans for only $68 a pair with minimal environmental impact. That news put its factory, Vietnam's Saitex, on the map.Founded in 2012 by Sanjeev Bahl and now commonly referred to as the "cleanest denim factory in the world," Saitex is famous for its water recycling system and renewable energy sources (among other exceptionally efficient technology), as well as its laundry list of ethics-centric certifications, including B Corp, Fair Trade, LEED and Bluesign. Its vertically-integrated facilities now spread across 22 cubic acres in Ho Chi Minh City, mass-producing denim for Everlane, Madewell, J.Crew, Silvrlake, Mara Hoffman and many more. In 2021, Saitex opened its first factory outside of Vietnam in — where else? — Los Angeles, the unofficial heart of the American denim industry.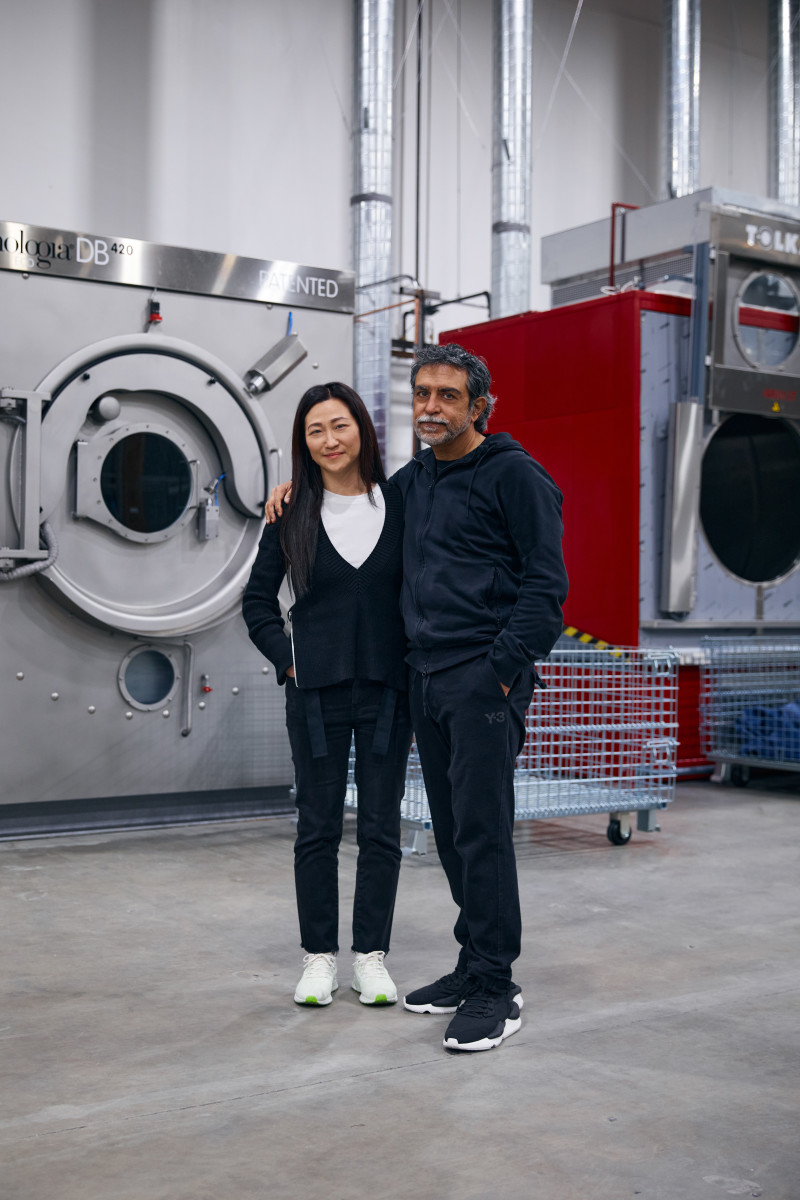 Even as most U.S. apparel manufacturing has moved overseas, there's still denim being produced in and around downtown L.A. (Citizens of Humanity and AG, for instance, operate their own facilities.) But Saitex is the first of its kind here in many ways: It's the only vertically-integrated factory servicing multiple brands, the only factory using 98% recycled water and the only factory with robot sprayers. (More on those later.)
Five years after Everlane debuted denim, its commitment to environmental responsibility can almost be seen as simply a modern way of doing business, rather than some revolutionary concept. In the same spirit, Saitex boasts less about sustainability than it does its truly state-of-the-art, futuristic, automated machinery, much of which can't be found anywhere else in the country and equates to unparalleled efficiency. It's, simply, a modern way of making denim.
There are a few key differences between the L.A. and Vietnam factories. The biggest is size. L.A.'s 52,000 square feet, 200 employee and 1,200-pieces-per-day production capacity might sound huge, but it's really a "miniature" version, as Kweon puts it, of Vietnam's multiple facilities employing more than 4,500 people and producing over 20,000 pairs of jeans per day.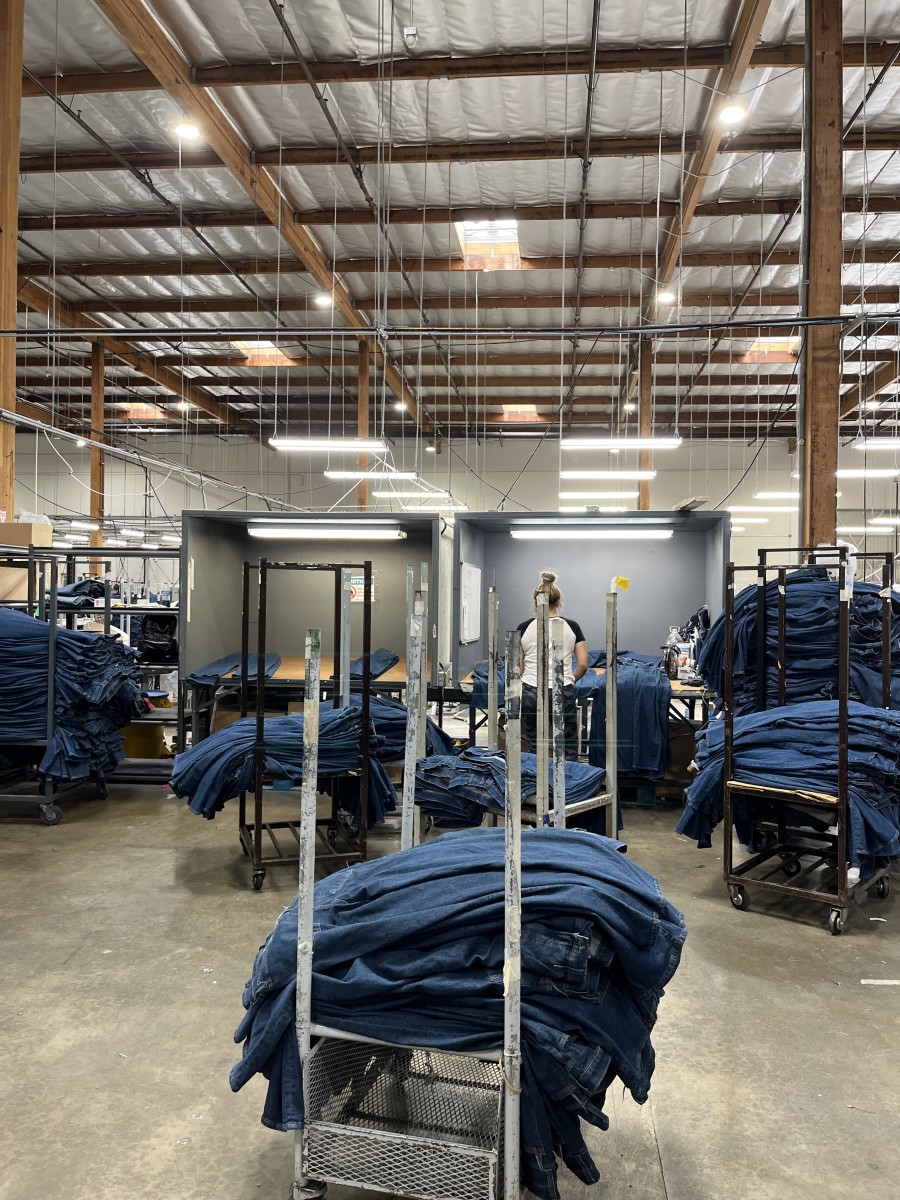 Everlane was one of the first brands to transfer some of its production over from Vietnam to the new facility. In July, the brand launched a "made in L.A." denim capsule. Larger brands like Everlane and Madewell can use the L.A. factory to produce limited-run offerings like this with a fast turnaround, while continuing to have larger quantities produced in Vietnam. Or, they can test a new style with a small, locally-made run and then scale it up in Vietnam if it performs well. The USA factory is also suitable for independent brands with smaller distribution; those that want to develop samples without having to travel between separate facilities for fabric, cutting, sewing, washing and finishing; and those that simply want to say their denim is made in the U.S. (Saitex also manufactures its own brand, Edwin USA.)
Both factories have in-house water recycling and use 98% recycled water, but due to differing regulations, L.A.'s water isn't quite clean enough to drink post-laundry. (Legend has it, Vietnam's is, and Bahl is still alive to prove it.) Also, due to the facility's construction, jeans can't be hung to air dry in L.A. the way they can in Vietnam.