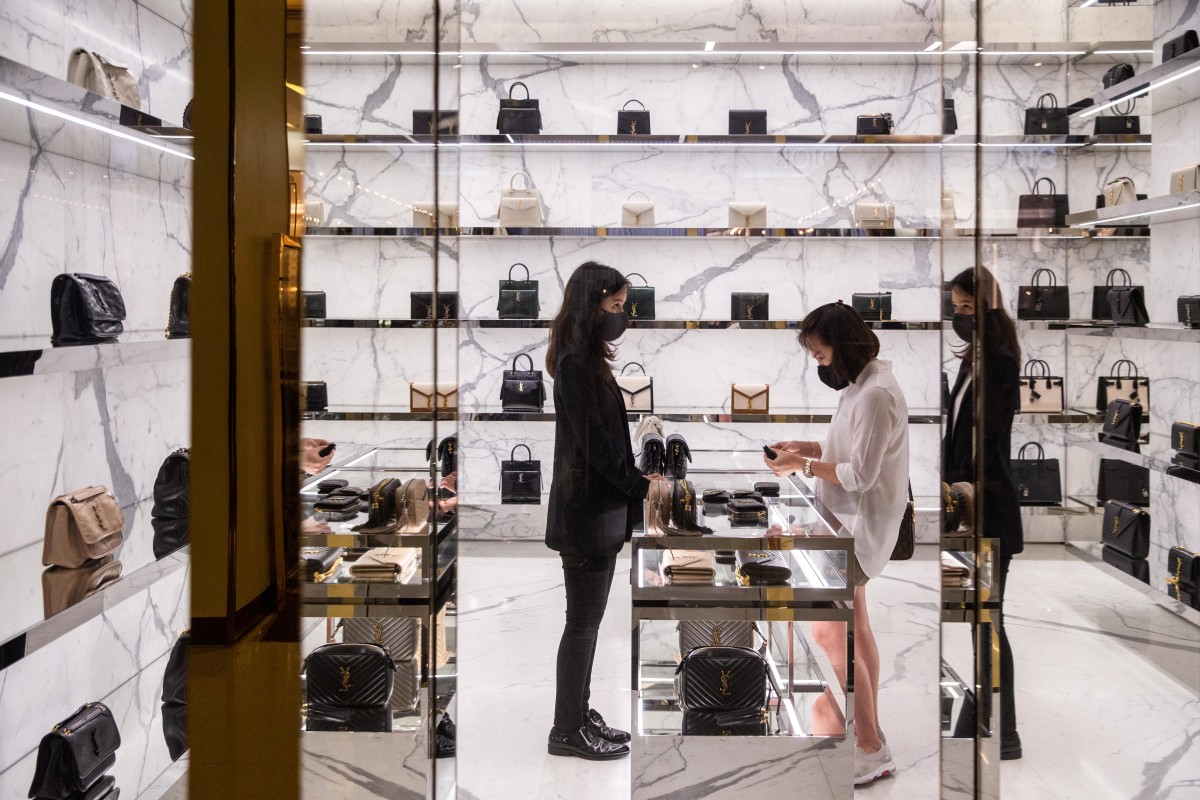 Diwali season is upon us and festivities are likely to pick back up after two years of minimal celebrations, due to the pandemic. The lead-up to Diwali is India's leading period for shopping, with many celebrators purchasing not just holiday decor, but also new fashion. According to YouGov's Diwali Spending Index, the estimated intent to purchase among urban Indians is up this year at 94.45 points, a big jump from 80.96 in 2020. "It's not just about running advertising campaigns to coincide with Indian demand peaks, such as festivals," Devangshu Dutta, chief executive of retail consulting firm Third Eyesight, advises brands, "[it's] Coel plans to build a house in her father's village and is toying with the idea of buying an apartment in Accra as well. I ask her if the vision of her future home includes a partner. She responds with her trademark wry humor—the annoying thing about having a house in rural Ghana, she tells me, is that you will eventually need someone to help you kill all the creepy-crawlies, if nothing else. Then her tone changes: "I do want a life companion," she says. "I love romance and I love when romance turns into something deeper, a relationship where there's understanding, transparency, forgiveness, openness. But you have to find that person, and I personally haven't seen many healthy men. So I don't know if I trust myself. I'm trying to do the work. I talk about this in therapy all the time, and actually, person by person, they're getting healthier and healthier."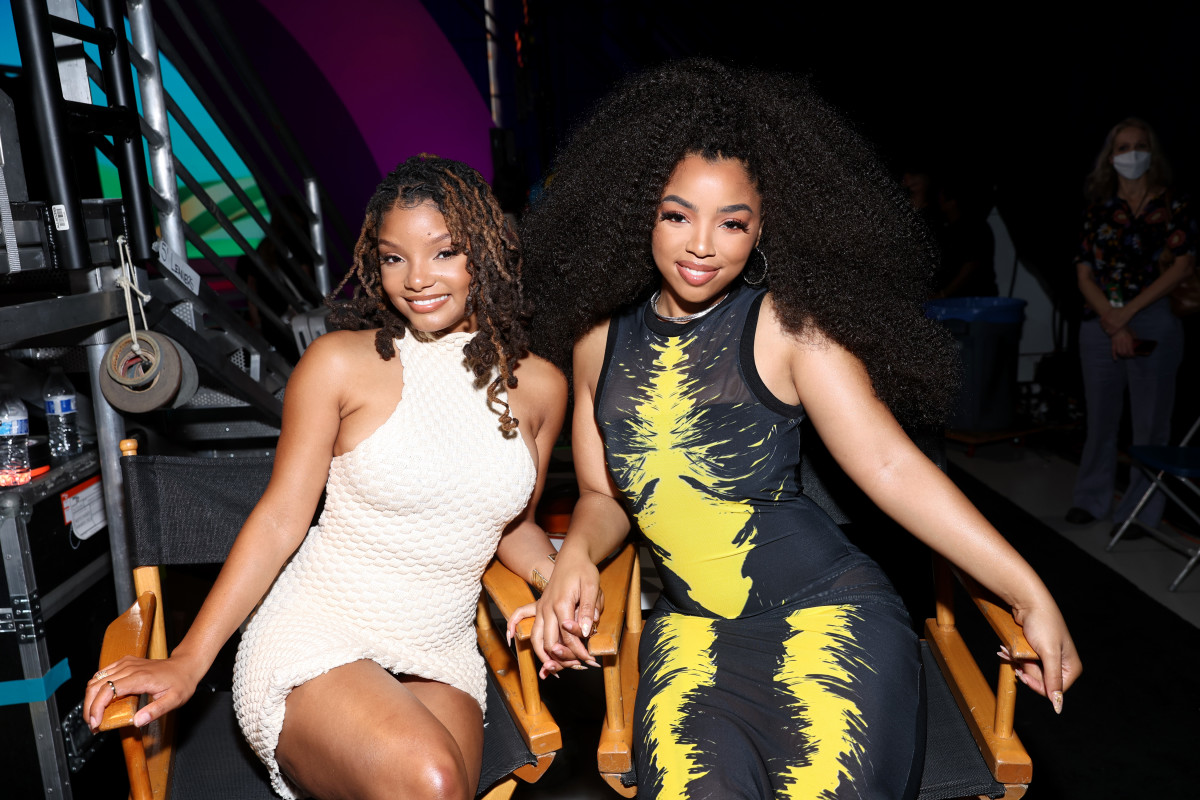 It's well after dark by the time we're done with dinner, and the already quiet beach is empty. To Coel, though, the night is still young. She suggests I tag along with her to her favorite lounge in the city where she's planning to meet a few friends. "You took a nap earlier didn't you?" she says, ribbing me. My energy is waning, but the invitation is tempting for two reasons: Accra is known for its vibrant nightlife, and Coel has a reputation for her taste in music. (Some of the songs she handpicked for the I May Destroy You soundtrack were written by Ghanaian artists such as Lady Jay, a singer she met on a night out much like this one.) "In Ghana, I like it when I'm creating things for other people," she says. "That's what I like about making TV."
Coel moves with relative anonymity here—only occasionally recognized by European and American transplants on the night scene—and that suits her. She has a healthy aversion to celebrity; up until a few years ago, she still lived in London with a roommate, Ash, who she met on an apartment-sharing app. "Ash lives in Northampton now, and I go up there and stay at his house," she says. "We cook the same meals that we used to make when we were living together." She balks at the mere mention of an entourage, preferring the meaningful exchanges that can spring from striking up conversations with strangers instead. Her circle is an eclectic mix of old and new, friends she's known since high school and people she's connected with along the way. Much like the characters she's written, Coel tends to be emotionally porous, not guarded, at once fearless and fiercely vulnerable. "Everyone talks about her genius talent, which is true and can't be underestimated, but from the first moment I met her, the thing that impresses, inspires, and moves me most about Michaela is the size of her heart," says friend and collaborator Paapa Essiedu, who has known Coel since drama school and starred opposite her in I May Destroy You. "I think it knows no limits, and she's incredibly courageous in the way she chooses to share it."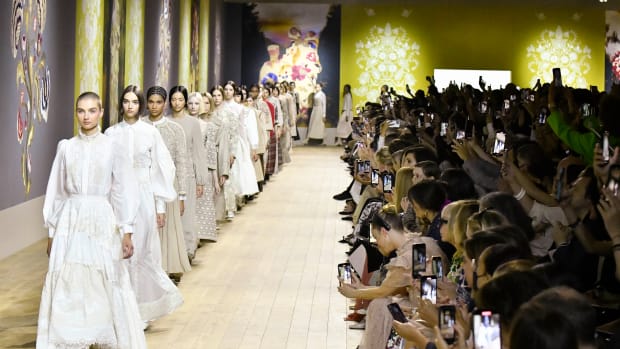 What exactly she'll choose to do next is something that Coel is not quite ready to talk about. She had begun work on a project on the heels of I May Destroy You in 2020 but ended up setting it aside; something wasn't gelling. "I couldn't figure out what my motivations were; money and creating jobs are fine, but that's not it for me," says Coel, who remembers being in her office in Central London, surrounded by flowers and cookies sent by her producers, and a feeling of unease overwhelming her. "There was the assumption that, okay, so now I May Destroy You has happened, you've got this window and you have to capitalize on it. And when I hear that, it sounds like the root is fear, because the assumption is the window is going to close. And I don't feel comfortable making decisions based on fear," she says. Instead, she did what felt right at the time: She took a break, traveled to Iceland, one of the few places that wasn't in lockdown, hired a car, found an Airbnb, googled the top 20 scenic places in the country, and visited each one.
There are revelers spilling out onto the sidewalk when we arrive in Accra, and the street is chock-full of local taxicabs. Her cousin has sent word via text that the venue is packed. It might be best for her to go a little incognito. I offer my bucket hat as a disguise and she happily accepts. As we finish touching up our makeup in the car, she shares a thought that's been on her mind lately: What if the concept for her new show was a woman sitting at the bar? Of course she'd be amazing looking—huge shades, somewhat elusive. Coel's mission, as she sees it, is to get to know this woman, find out her story. But she can't do that unless her intentions are pure. "When I make a show, it's because I've sat at the bar. I've looked across at her. I've let her know I'm not going anywhere. No contracts or money involved, it's just me and her. But when that's not true, she doesn't come over," she says. Right now she has a good feeling, her head and heart are aligning, there's a sense of forward motion. "It feels like she's slowly turning her face toward me," she tells me. "She's slowly opening up."
How does Michaela Coel—creator of Chewing Gum and I May Destroy You, BAFTA and Emmy winner, and author of Misfits: A Personal Manifesto—mark the momentous occasion of appearing on the cover of U.S. Vogue? You might be picturing Champagne and caviar, but Coel is more low-key than that, opting instead to gather her best friends ("my day ones," as she describes them) for a home-cooked meal. "They asked me how I wanted to celebrate, and I thought, Why not cook food, eat it, and play games?" says Coel, showing off a combination of kontomire stew and egusi soup that she calls "Nigeria meets Ghana."
It was Coel who pitched Ghana, her parents' birthplace, as the location for her Vogue cover, and her friends press her to stop and take pride in that. "I'm one of those people that generally doesn't process big events," admits Coel, laughingly attributing her aversion to praise to being British and Ghanaian: "They're both cultures that refuse compliments, so I can't take the flowers that you're trying to give me." After a post-cooking outfit change, it's time for Coel to sit down with her longtime pals and get game night going. The conversation flows easily into a semi-roast, with Coel lovingly calling one of her friends out for wearing "the kind of African beads you buy from Amazon dot com" when they first met at drama school. Coel and her girlfriends then take a moment to revel in the significance of girls who look like them seeing Coel in Vogue before sentiment is dispensed with and a game of Snake Eyes commences. As the dice is tossed, it's clear the night is far from over.
What will the world of Black Panther look like without Chadwick Boseman? It's a question that's been swirling ever since the tragic passing of the formidable Oscar-nominated actor back in 2020, at the age of just 43. Now, two years on, we're finally getting an answer. On July 24, Marvel unveiled the first teaser for the long-awaited sequel to the game-changing blockbuster, Black Panther: Wakanda Forever—and it's both as heart-pumping and poignant as you'd expect. It opens with a gentle, ruminative rendition of "No Woman, No Cry," as Lupita Nyong'o's Nakia, the former lover of Boseman's T'Challa, stands on a beach, gazing off into the sunset. The camera then cuts to Angela Bassett's Ramonda, his mother, and Danai Gurira's Wakandan general Okoye, as the pair stride into a room in all their finery. The former later declares: "I am queen of the most powerful nation in the world, and my entire family is gone. Have I not given everything?" We then gaze up at a commemorative mural of the lost hero.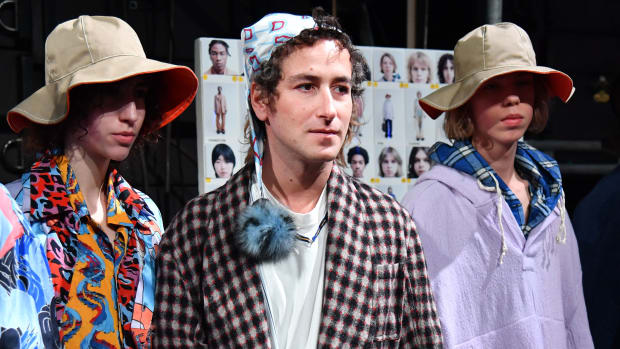 Also of note? A first glimpse of Michaela Coel in character as combat instructor Aneka; Letitia Wright's Shuri, T'Challa beloved sister, shedding tears; mesmerizing troupes of dancers; sun-drenched aerial shots of Wakanda; warriors riding whales; and a slew of hair-raising car chases and fight sequences that confirm that, despite the mournful tenor of the new release, it won't be skimping on spectacle either. The most tantalizing moment, however, comes right at the very end, when we briefly catch sight of a figure in a Black Panther costume ready to spring into action. So, who on earth is taking up T'Challa's mantle?
We are unlikely to have an answer before the film's release date of November 11, though the first official trailer, released on October 3, offered more clues. It appears to show a female figure in a new Black Panther suit, prompting speculation that Shuri, Nakia, or Okoye could be behind the mask. It also features a closer look at Tenoch Huerta's Namor, the ruler of Atlantis and the film's main antagonist, and Dominique Thorne's debut as Ironheart, before she headlines her own Disney+ series in 2023.
Whoever emerges as the new Black Panther and whatever direction the sequel takes, it's clear that it'll be committed to paying tribute to both T'Challa and Boseman. "Chad's passion and genius and the impact he made on this industry will be felt forever," director Ryan Coogler said on stage at Comic-Con in July. "We put our love for him into this film. It's a rollercoaster of a movie. It goes to new places in Wakanda that we've never seen before and it goes to new places in the Marvel Cinematic Universe. I promise you, I feel his hand on me right now." If the sweeping trailer wasn't enough to give you goosebumps, this sentiment certainly will be.
Now the first Black woman to win an Emmy for outstanding writing in a limited series, Michaela Coel has broken new ground with her HBO series I May Destroy You. Still, as she argues in this 2018 essay for British Vogue, visibility can't undo centuries of social conditioning. I'm on my way to the airport. What takes me there? A screening of Black Mirror—I'm lucky to be in two episodes of this incredible show, and the screening is in New York. But I'm late, stuck in traffic, knowing I've missed my flight. "Oh, we'll just pop you on the next one, madam," says the person at the Virgin desk. "Free of charge, of course." My tears freeze in their ducts. I come to understand that I have opened and entered a new portal. Upper Class. This is nuts.

I go to check in my luggage and, as usual, feel sweaty and don't know why. "You're Upper Class, Mucks!" I tell myself as both my bags and body are scanned through machines I have no control over. "No one is going to grope you, no one is going to plant drugs in your bag." I arrive at boarding: Economy on the left, Upper Class beside it in the corner. I join the Upper Class queue behind two well-dressed Black men. Half a minute later, a white woman speed-walks past me and the two guys, into the wall. "Where's th…?" She blinks, gives a look somewhere between embarrassed and apologetic, then U-turns and joins the back of the queue.
It's… whatever. Until I start wondering whaalso ensuring that the product is relevant to the Indian context." {Business of Fashion}